Blog
February 21

Vere van der Veen comments on Eloise Sweetman's Reading Intimacy
'Eloise?'
She sometimes forgot that when she called, people couldn't see her face.
'Yes, I'm sorry, what's up?'
'Are you alone? Can you sit down?'
Eloise didn't want to tell her brother that she was waiting for the bus after her car broke down.
'Yes.'
'It's something with my heart – not because of love this time.' He laughed.
'What is it then?'
A lady with pink socks sat down next to her. A dove looked for lost crumbs around her feet.
'It is not working well. I went to the doctor and they told me I have to go in for a major surgery as soon as possible to get a pacemaker.'
'But you are only 43.'
'44, but yes, I know.'
Eloise felt her neck turn red. Something that always happened when she was stressed.
'Is it dangerous?'
'Of course. They are going to open up my chest and touch my heart with their green gloves. I also have to get a smartphone, because there is an app with which I can see how my heart is beating. Finally, right?'
'Yes. Finally.' said Eloise.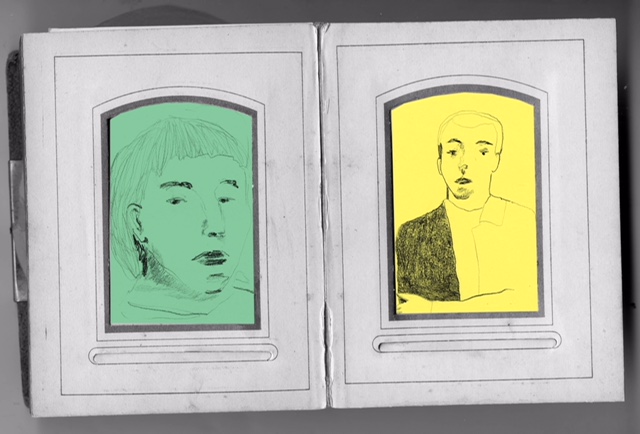 Vere van der Veen comments on Joâo Florêncio's Viral Masculinities: Gay Porn, Porosity and the Promise of Inhuman Touch
"Gay porn is an experimental lab. They try things other people want to know." - Dr. Joâo Florêncio