January 31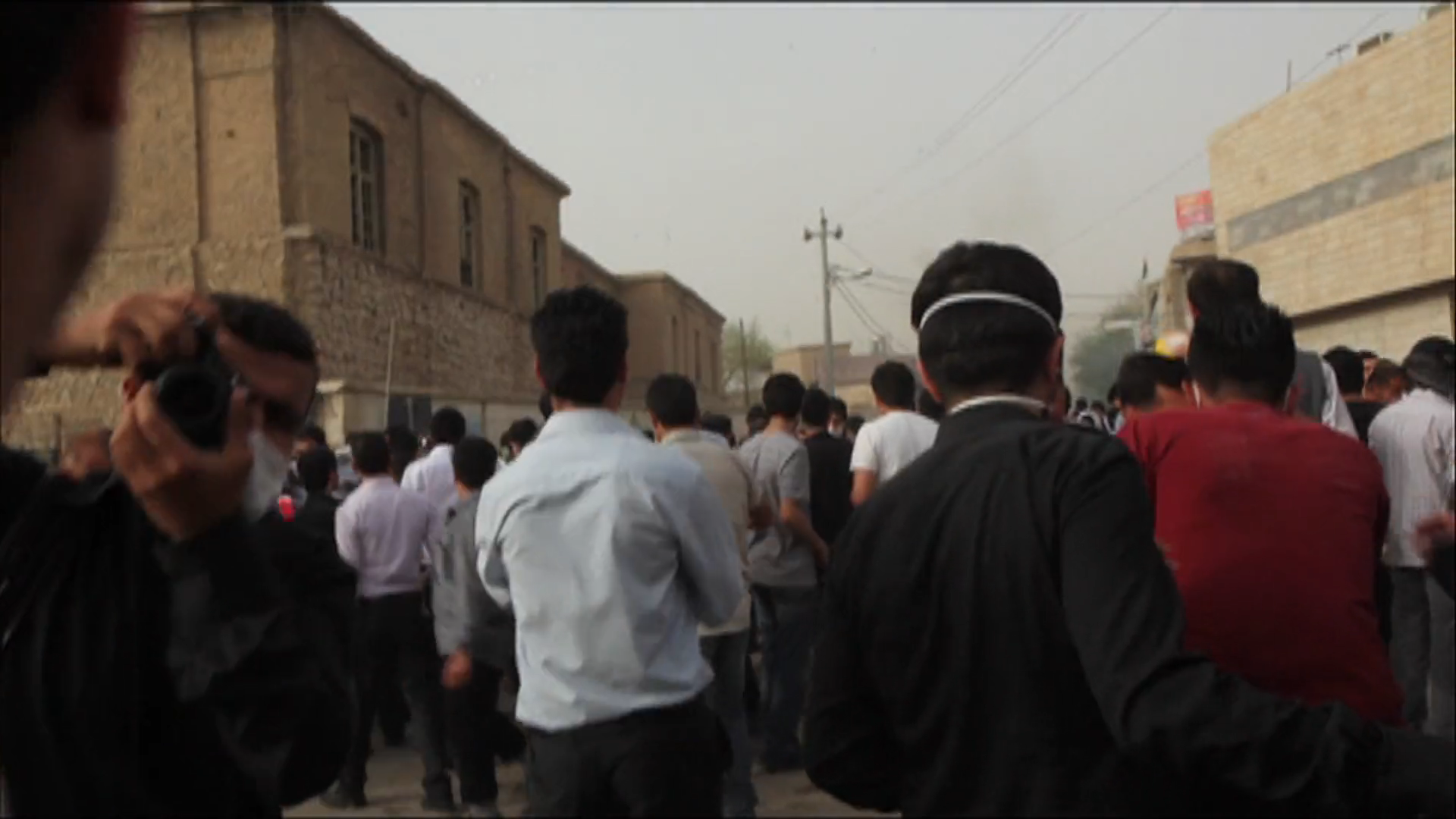 This Lemon Tastes of Apple (2011)
Hiwa K
16:00
This Lemon Tastes of Apple documents an intervention by the artist on April 17th, 2011 in Iraqi Kurdistan, during one of the last days of the civil Kurdish protests against the Kurdistan Regional Government.
The title refers to the use of gas against Kurdish people in 1988 when Saddam Hussein's forces were pouring suffocating gas into Halabja and other Kurdish settlements, according to survivors the gas smelled of sweet apples. Since then, this smell has had a strong association in the political memory of the country. When during demonstrations, the people of Kurdistan were attacked by teargas, deployed by their own Kurdish regional government, to relieve the impact protesters used lemon as an immediate detoxifying agent. These fruity smells connect the two ends of history.
Hiwa K is an Iraqi Kurdish artist, and musician living in Berlin. He graduated from secondary school in Iraq and continued education in the self-educational circles of his home country with other visual artists, intellectuals, musicians and theatre artists. He completed flamenco guitar studies with the master Paco Peña, which led to working for several years in that field. Subsequently, he returned to visual arts and graduated in the Akademie der Bildende Kunst in Mainz, Germany and was a guest student at Städelschule Frankfurt with Simon Starling.
His projects appear to be a continuous critique of art education, the professionalization of art practice, of staging and visibility as well as the myth of the individual artist. Many of his works are forms and outcomes of collaborations and have to do with the process of teaching and learning and insist rather on getting to know as everyday practice than knowledge as a formalized discipline.
His work has been presented in Manifesta 7 in Bolzano, The Showroom in London, MuHKA Antwerp, MUSAC, Spain, The Serpentine Gallery, London, La Triennale, Paris, Alternativa, Gdansk and De Appel in Amsterdam, amongst others.